Are you wearing the right size sports bra? LifeFit, Life Style Sports' free sports bra fitting service, can help you find your perfect size.
The last thing you need when working out is discomfort in your breasts. If you relate to this, we probably know the reason: you're likely not wearing the right size sports bra. The good news? You can get a free sports bra fitting at Life Style Sports.
Once you find your perfect fit, you can feel confident and supported throughout your workouts.
When half of the population has breasts, you think we'd all better understand them, but there are many misconceptions about sports bras.
Some think that discomfort equals support. Others have yet to learn that sports bra fittings are even a thing. And far too many women avoid getting fitted, worried that the experience might be awkward or uncomfortable.
The truth is, when your bra fitting is done right, the experience is comfortable and stress-free. And nothing feels better than turning up to the gym feeling confident.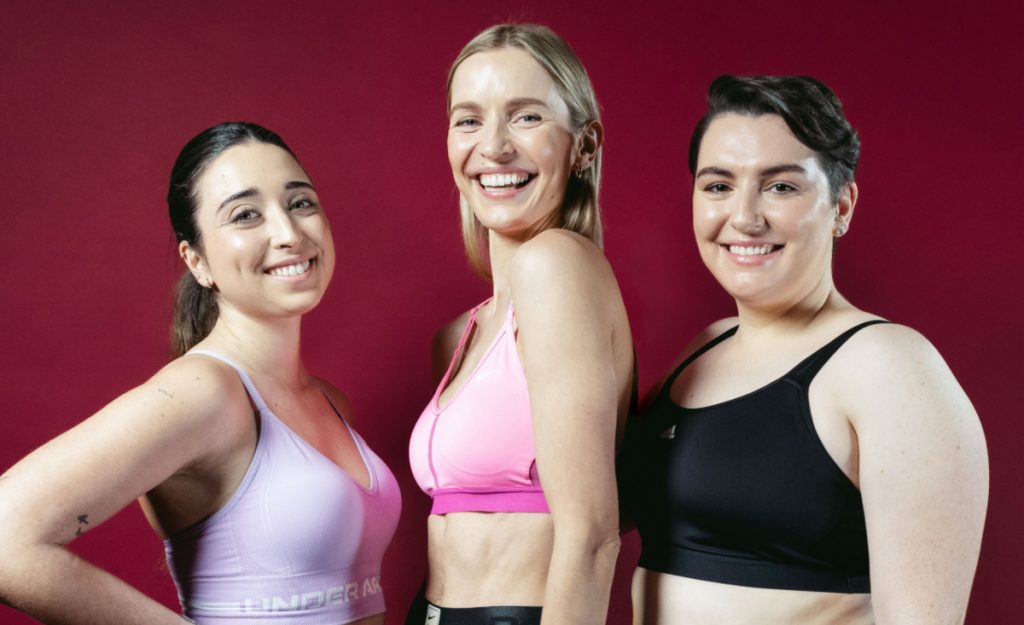 Am I working out in the wrong size sports bra?
According to research, 80% of all women are wearing the wrong size sports bra, and nearly half of those women experience breast discomfort when exercising, so you're not alone if you are. Here's how to check if you're wearing the right sports bra:
Firstly, check your band. Your band is responsible for most of the support from your sports bra. It should feel snug, not tight, and sit level around your body. If it digs into your back, then it's too tight. If the band rides up your back, it's too loose and doesn't provide enough support.
Secondly, check your straps. Your straps should sit comfortably on your shoulder without slipping or digging in. Your band does the hard work giving you that support you need, while the straps keep your cups in place. If your straps are too tight, they'll dig into your skin. In a properly fitting sports bra, you should be able to fit two fingers between your strap and shoulder with some resistance.
How should my sports bra fit?
Your sports bra should be:
Snug, not tight.
Flexible, not firm.
Supportive, not restrictive.
Ultimately, your sports bra should help you get the most out of your workout, not hinder you.
How much support do I need from my sports bra?
Just like with workout gear, there's no one-size-fits-all answer. Finding your perfect fit depends
on the intensity of your workouts (whether you prefer a slow, stretchy yoga practice or a
high-energy HIIT session), as well as the size of your breasts.
Which sports bra is best for my workout?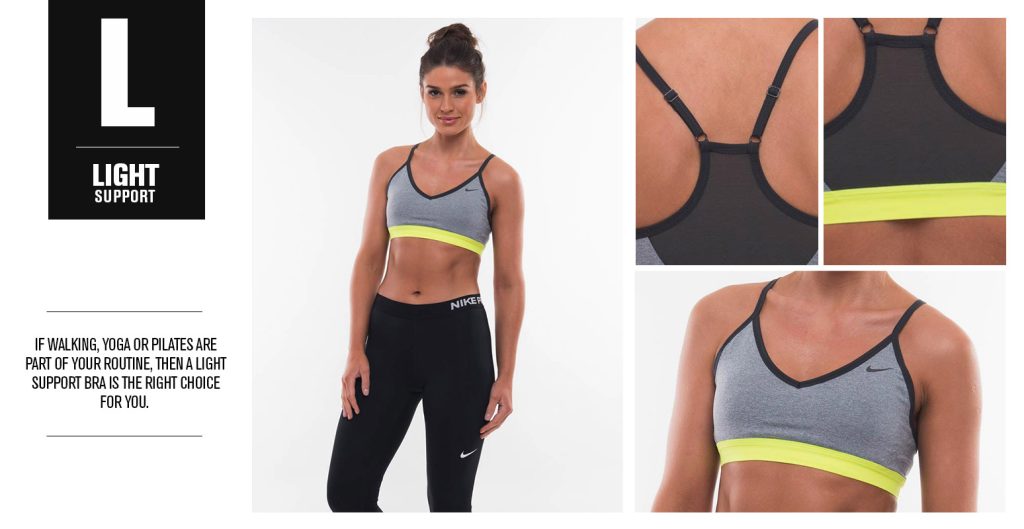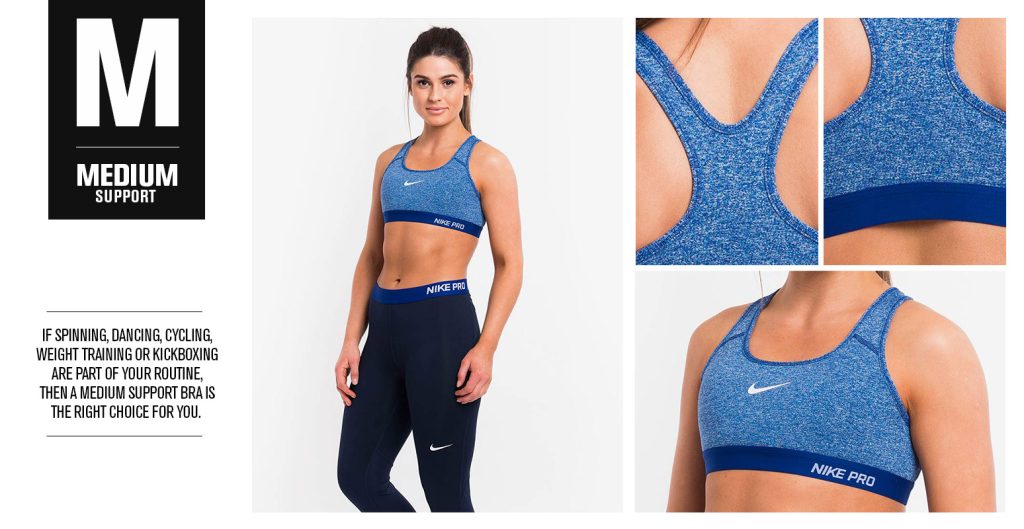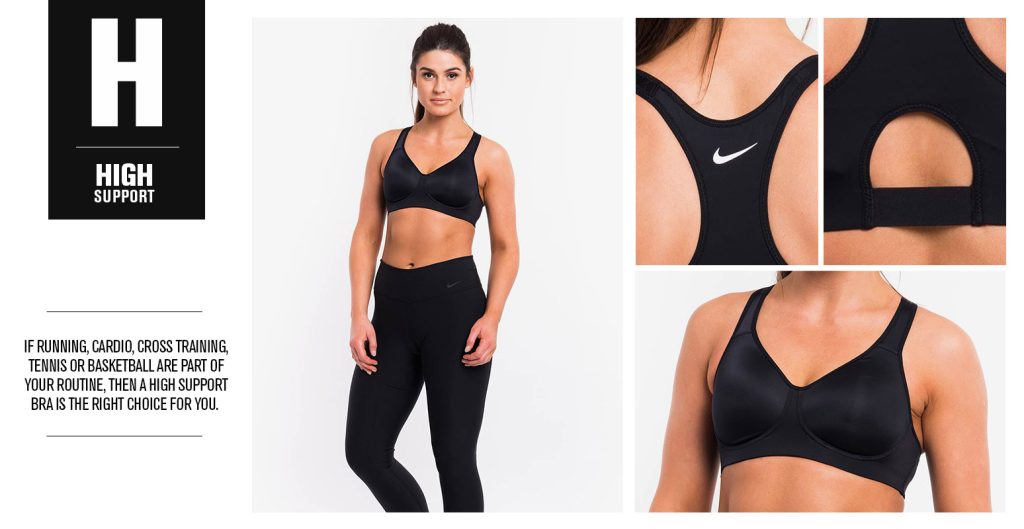 Where can I get a sports bra fitting?
We set up our LifeFit Bra Fitting Service to help women across Ireland find the perfect sports bra. Led by our Flexperts, in-house sports bra experts who are passionate about providing a safe, comfortable and non-judgemental space for you.
These bra-fitting experts are here to help you find your fit and feel your absolute best.
How does the sports bra fitting process work?
First, book a slot online in your nearest Life Style Sports store.
At your appointment, you'll be greeted by a Flexpert who will give a run-down of what to
expect during the process.
You will have a brief consultation to understand your lifestyle and workouts. This will help us find your best fit, style, and level of support.
Then it's time to measure your sports bra size and discuss available options.
You can test out the options to see how they look and feel.
Once we've discovered the right fit, we'll give you all the information you need to choose the right sports bra, whether that's on the day or later.
You're all done! Now you're ready to smash your workout – and feel as good as you look,
too.