We're sure you've heard of these runners already (and are just as stoked as we are), but for those who haven't, say hello to Nike React!
Nike's all new Nike Epic React Flyknit launches today and we can't wait to get our feet in them. They're soft, springy, lightweight and long lasting – what more could a runner want? Nike's all new React foam midsole pairs with their tried and true Flyknit upper to create Nike's most innovative running shoe to date.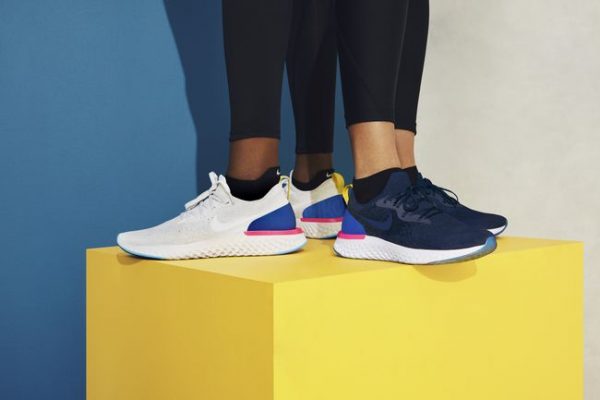 When Nike asked runners what they wanted most from their running shoes, the answers were clear. They wanted better cushioning and energy return. They also wanted a lightweight shoe that lasts. The answers sounds simple, but delivering every quality in one shoe is quite the challenge.
They want everything. They don't want to sacrifice anything. Lunar was incredibly lightweight, and it was very soft. So we really needed to maintain those, but how do we add energy return into it?" – Bret Schoolmeester, Senior Director of Nike Running Footwear
So how did Nike do it? Their team of engineers tried over 400 different combinations of materials to find the perfect blend, then tested it for over 2,000 hours (before they were even put in a running shoe!). Compared to Nike's Lunarlon foam, it was found that Nike React is actually 11% softer, 13% bouncier and 5% more lightweight. Talk about a step up!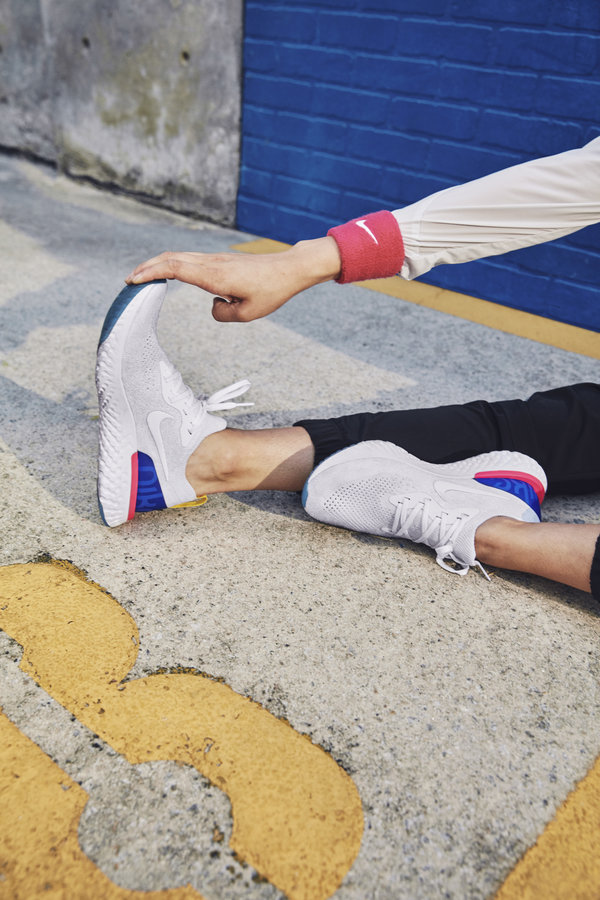 Once it was time to put the foam in a running shoe, Nike's engineers collected data straight from athletes to design the midsole. The team measured exactly how runners move with pressure maps that showed where runners needed the most support, cushioning and traction. The result? A unique design made to maximize performance.
The final design pattern makes the midsole softer in areas where runners exert higher pressure and more stable near the edges and sidewall where runners need increased stability." – Bret Schoolmeester, Senior Director of Nike Running Footwear
Want to learn more about the design? Check out our exclusive interview with Bret Schoolmeester, Senior Director at Nike Running Footwear. He's got the low down on what makes the Epic React Flyknit Nike's most innovative shoe ever! Or check out the video below to learn more about the technology:
https://www.youtube.com/watch?v=8oobBnkJWlA
Nobody expects such a soft, light shoe to withstand the test of time, but React has really broken ground here. Nike had some runners test run a pair React shoes that had been worn for at least 500 miles. Once finished, they asked the group how many miles they thought the shoes had on them. The highest answer was 100, and the lowest was "brand-new." If that's not durable, we don't know what is.
Nike React is more durable than any other foam we've tested in Nike running, meaning it will keep up with the needs of even the most dedicated distance runners," – Ernest Kim, Director of Advanced Footwear, Nike Running
We wanted to find out for ourselves what real athletes thought of the Nike React, so we had 400 metre runner Laju Uwatse give them a spin. He found them really soft, supportive and durable – you can read his more of his review here.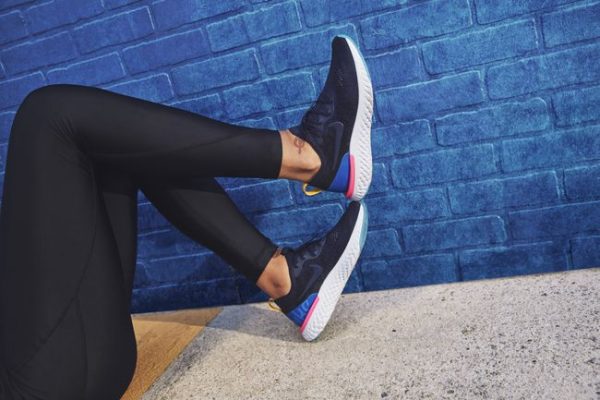 The Nike Epic React Flyknit is available online now in Navy Blue or Bright White for both men and women. Each of these colourways feature bright pops of colour to highlight the technology, and give the shoe a really bold look, especially when paired with of contrasting running shorts for men or women Additionally, a slick black edition has also dropped for men and women – we can totally see these making their way into every sneaker lovers rotation.