The second release of the limited edition Sevens range of boots from adidas is finally here and the Wellington Sevens adizero CrazyQuick Malice looks incredible.
The striking Maori design, by Kiwi artist Dave Burke and NZ Rugby KAUMATUA Luke Crawford, is particularly eye-catching and carries with it an incredible story.
The design, on a lightweight boot with synthetic upper for incredible comfort, depicts the story of HSBC World Sevens Circuit city Wellington and its rich mythological history.
Crawford said: "The boot graphics tell the story of Ngake and Whātaitai, two legendary supernatural creatures (taniwhā) credited with the creation of Wellington's harbour, surrounding hills, bays and harbour entrance.
"The positioning and use of different graphics on the boots stays true to the legend, geographical and mythical past of Wellington City."
Each boot has an innovative stud design for lightning fast turns and acceleration, perfect for 7s Rugby, and features a taniwhā, Ngake (left boot) and Whātaitai (right boot) to showcase elements of the legend.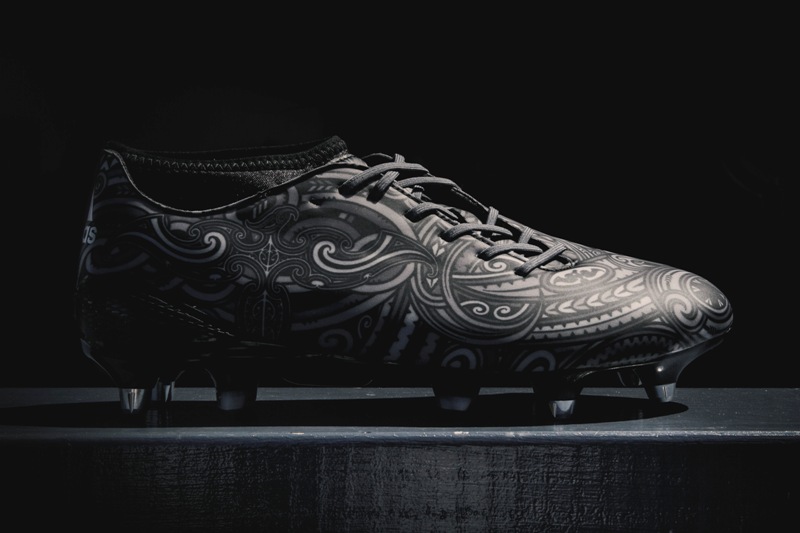 Ngake's head can be found at the front of the left boot supported by spiralling shapes that represent speed and strength. The story of Whātaitai is shown with designs of the Pātiki (flounder fish), Keo bird, and swirling patterns that represent momentum.
Senior Director of adidas Rugby, Simon Cartwright, said: "Among the Sevens circuit cities, Wellington is known for its rich cultural heritage, so alongside Dave and Luke, we've told a story that we felt everyone needed to hear whenever they think of Sevens Rugby in New Zealand."
The Wellington 7s boot is the second in adidas' Rugby Sevens inspired range following the adizero CrazyQuick Malice Cape Town which featured the brightly coloured houses of the Bo-Kaap neighbourhood.
The Wellington Sevens adizero CrazyQuick Malice boot is available here. 
FOLLOW US ON OUR TWITTER, INSTAGRAM AND FACEBOOK PAGES FOR MORE NEW RELEASES.
LIFE STYLE SPORTS STOCK EXCLUSIVE AND SPECIAL EDITION BOOTS FROM THE WORLD'S BIGGEST BRANDS. CLICK HERE TO SHOP THE RANGE NOW.